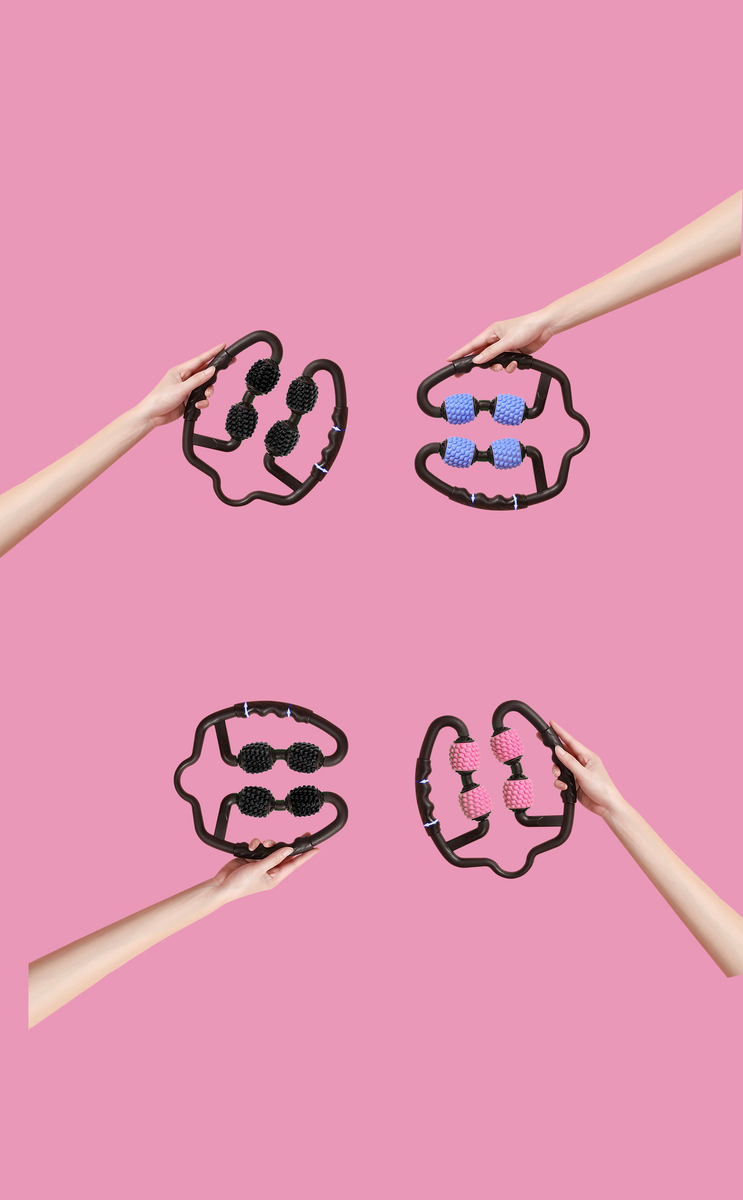 Enjoy 40% OFF SITEWIDE! (no code needed)
THE MOST EFFECTIVE MASSAGER ON THE MARKET
Our innovative, adjustable, 4-point foam roller and massager FitRoll™ is the perfect solution to reduce the appearance of cellulite, keep skin and blood vessels toned, increase blood and lymphatic flow, and soothe sore muscles.

The ergonomic grip makes it easy to apply the perfect amount of pressure to achieve the most effective massage on different body parts.

REVOLUTION
Can 15 Min/Day home treatment do this?
Our myofascial massage solution offers a myriad of benefits.
It stimulates the deep layers of the skin and the muscles, encouraging the flow of oxygenated blood to the area, providing the nutrients necessary to improve the condition of your tissue, and helping the lymphatic system to remove any toxins and excess fluid and fat!
one-time-investment
Saves you tons of Time and Money
One of the major drawbacks of relying on massage salons or clinical treatment to achieve maintain a desired visual result is that you will always have to keep paying...
While the FitRoll Pro is a one-time investment in a lifetime which results in cellulite-free, healthy skin, relaxed and flexible muscles!

BESTSELLER
"THE ULTIMATE ANTI-CELLULITE GUIDE"
Now comes absolutely FREE with every FitRoll order
SHOP & GET FREE E-BOOk
REAL PEOPLE, REAL RESULTS
★★★★★

"This is what I've needed for years. As a massage therapist I highly recommend this product! It's effective and you can use it pretty much anywhere on the body.

I use it on myself as well. It's worked wonders on my IT bands, inner thighs.

This is an absolute must have!"

Susan J. Nielson

Los Angeles, CA
★★★★★

"Excellent! This is without a doubt the best massage product I have ever used!

The results were incredible, in just 5 weeks I was able to get rid of about 50% of visible cellulite.

I use it with FitRoll anti-cellulite cream, which I got here and it really works wonders together!"

Mary J.

Harrisburg, PA
★★★★★

"I run four times and play tennis three times a week, the FitRoll helps relax my muscles, and the best thing is I can do it all by myself.

Special attention deserves how much my cellulite has decreased! Arms skin tightened a LOT as well.

Highly recommend!"

Linda B. Corwin

New York, NY
★★★★★

"My cellulite is fading before my eyes for the first time in my life!

I will keep using and promoting this product at the age of 55. Before you bare down too hard and use a lot of oil, start out slowly and get used to it.

Respect your body, and take pleasure in the outcomes!"

Anita R. Long

Jacksonville, FL
What doctors say?
"Cellulite is caused structurally by fibrous tethers (fascia) that course through fat and create dimples, fluid and toxin accumulation, and the breakdown of collagen and elastin.
Increased circulation and lymphatic drainage strengthens fascia, enhances local collagen and elastin production and prevents fat cells from pushing through to cause more dimpling."
Dr. Ashley Bourne, MD, PhD, Plastic Surgeon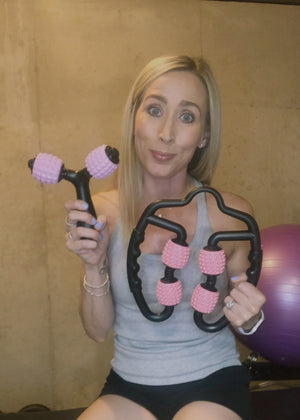 BUNDLE DISCOUNT
50% OFF FITROLL STARTER KIT
Get the FitRoll™ Starter Kit just now
for only $59.94 saving $60!
Shop STARTER KIT
@fitroll.co
Come join our party on Instagram using #fitrolling
4 Good reasons to buy from us
★★★★★
30 Days Money Back Guarantee!